Our support offerings help women during all phases of motherhood-- pregnancy, birth, and the postpartum-- through fitness, education, and birth doula services.
Honor your body, nourish your mind.
The mama in us honors the mama in you
Mamaste.
Strength & Conditioning Training
We offer prenatal and postpartum fitness training at our studio at 190 Commerce Ave in Southern Pines, NC. Our training sessions are programming specifically for the prenatal and postpartum population. Each day can be adjusted to meet you where you are at today.
Prenatal mamas will enjoy classes alongside other prenatal mamas, tailored for the trimester they are currently in. Our prenatal programming includes workouts designed to help you adapt to postural changes due to pregnancy, move through labor and delivery, and then prepare to recovery in the postpartum.
Postpartum mamas will move through our postpartum programming at their own pace, while enjoying conversation with another adult.
Babies, children, and supportive partners are welcomed to attend training sessions with mama.
"Gina and Jessie of MamasteFit's
ability and openness to meet people where they're at,
with genuine encouragement and not judgement,
is a huge asset and much appreciated."
-MamasteFit Prenatal Client
Enhancing mama's birth experience through emotional support, physical comfort, and acting as your advocate to your birth team. We are here to support you and your support team through your labor and delivery. Birth doula services will include 1-2 prenatal visits, continuous labor support, 1 postpartum visit, and on call support 2 weeks before and 2 weeks after your due date.
"We would use Gina again for our next birth! We couldn't have done it without her, and it was completely worth it to us. If we had the choice to go back and do it again, we would still hire her!"
-The Doulas of Mamaste Birth Client
"Witnessing Jessie sway and vocalize with the laboring mother was breathtaking. I have no words to describe the beauty that was shared between doula and mother during each surge. Jessie holds space for each mother, and allows them to feel strong and powerful during their labors."
-Labor and Delivery Nurse
"Gina worked flawlessly hand in hand with my husband during my birth. She supported him and guided him in a way to better help me. She also advocated for me and the birth that I was capable of achieving!"
-The Doulas of Mamaste Birth Client
Our childbirth education course is based on the Lamaze International Six Healthy Birth Practices & includes the official Spinning Babies Parent Class Module. Our course covers topics such as: Birth Anatomy, the Process of Birth, Birth Options and Developing a Birth Plan, Balance during Pregnancy and Birth, Couples Massage for Pregnancy and Labor, and Labor Comfort Techniques.
We offer both group and private classes. Our group classes are offered in an 1-day intensive course to meet the unpredictable demands of the military family. If you are interested in a private class, please contact us to schedule.
We have partnered with a licensed massage therapist, Katie Gaudreault, of Unfolding Hands Massage Therapy. Katie teaches our couples massage for pregnancy and labor in our group class.
We also offer breastfeeding education with an international board certified lactation consultant, Darla Moneymaker with Moore Motherhood.
We constantly seek outside educators, such as infant CPR + airway obstruction classes, infant massage, and baby led weaning. See our MINDBODY for full class offerings.
"Everything with the Doulas of Mamaste has been wonderful, but the private in-home birth class was amazing. We were able to go at our own pace, focus on the information that was relevant to us, and take plenty of breaks. We are both first-time parents, and the birth class gave us the peace of mind to feel prepared. I highly recommend it!"

— Birth Doula Client
Our FREE weekly support groups provide an environment for mothers to gather to share, learn, and grow together. We will answer questions, help you find answers, and reassure you that you are rocking motherhood. Our certified birth doulas, lactation consultant, and mothers are here to support you.
You do not need to be a member of our fitness facility to attend these support groups! They are open to ALL mothers!
Our support groups are every Tuesday at 1pm in our studio (190 Commerce Ave Southern Pines NC).
Not able to make it to the gym for mama-to-mama sessions? Seeking some guidance on how to set up a meditation practice?
MamasteFit and MamasteZen offer online programs to meet mama where she is at, even if its far away from us. Our online training programs include: Prenatal Programming, Postpartum Return to Running & Cesarean Specific Recovery Programs.
Our Return to Running Program combines strength training, plyometrics, and a gradual work up towards running that was designed specifically for the postpartum mama. You'll receive access to the Facebook group for continued support as you move through the programming. Each day includes a demo video, and each week includes an overview video.
During our Intro to Meditation, you'll have the incredible opportunity to connect with Casey Backus one-on-one via Skype or FaceTime, where she will help you begin a meditation practice. This is appropriate for preconception, pregnancy, and the postpartum!
Curious about an online program but not interested in our current offerings? Contact us to create one that meets your personal needs.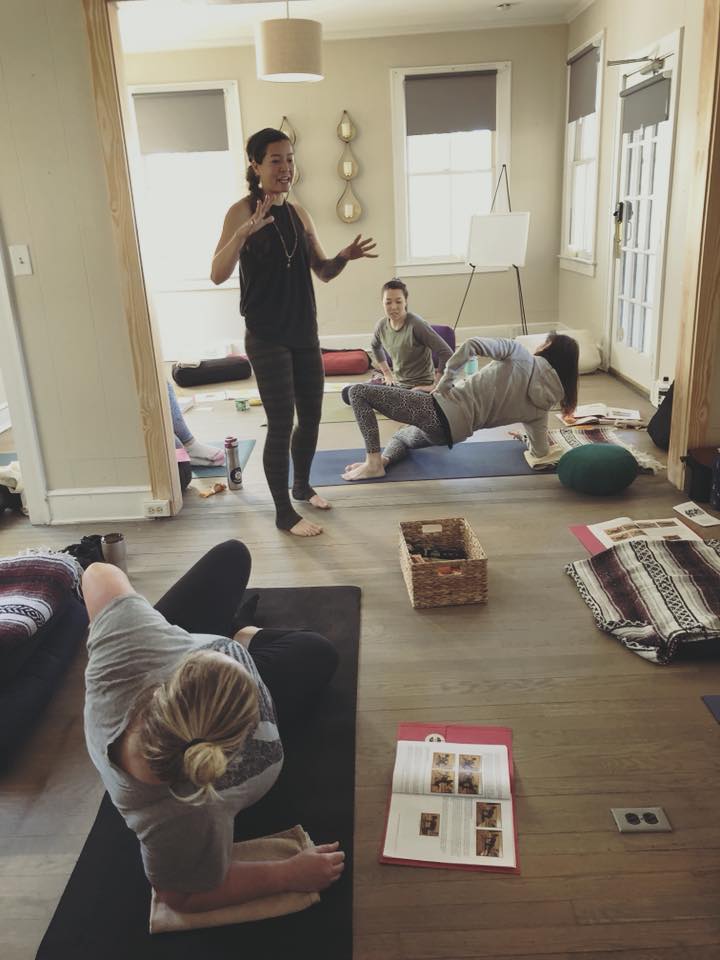 30 minutes | $60
60 minutes | $100
Seeking some guidance on how to approach fitness or mindset during pregnancy and/or the postpartum? Whether you are pre-conception, a first time mom, or this is your fifth pregnancy/postpartum period, we are here to support you in taking an active role in your experience.
Our consultations can be done in person, online, or via phone call. We are here to support YOU in your journey, and to help you find your strength that has been there all along.
We offer a discounted rate on our online programming options if also purchasing a consultation. Please contact us to discuss our discounted rates.